We've helped clients in Afghanistan, Algeria, Argentina, Australia, Belgium, Canada, China, France, Hong Kong, India, Indonesia, Israel, Italy, Japan, Kenya, Korea, Kuwait, Laos, Lebanon, Malaysia, Mongolia, Netherlands, Nigeria, Qatar, Russia, Saudi Arabia, Senegal, Singapore, Spain, Sri Lanka, Sweden, Switzerland, Taiwan, Qatar, UAE, UK, US, Vietnam, and even Yemen. How can we help you?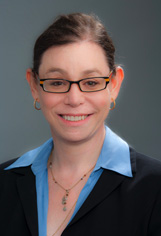 An INSEAD MBA, Laura Freedman began advising MBA applicants in 1993. She has coached over a thousand high-potential young managers through the MBA admissions process, from pre-MBA career planning and school selection through application essays, interviews, final school selection, post-acceptance planning and post-MBA career orientation.
Laura specializes in working with applications to top international MBA programs and is one of the world's most experienced MBA admissions consultants for applicants to INSEAD. As INSEAD Admissions Office Alumni Liaison in Russia from 1993 through 1998, she played a key role in developing this then-new market, attracting, coaching, advising, interviewing and evaluating scores of INSEAD applicants, and following many application dossiers through the Admissions Committee from preliminary review through final decision. As alumni interviewer in Boston from 1999 to 2004, she marketed INSEAD to prospective applicants and interviewed dozens more. She also designed the MBA interview evaluation criteria, interviewer form and process for National University of Singapore's MBA admissions office.
An ICF-ACC Certified Professional Coach, she counseled MBA students as an external career coach for the INSEAD MBA Asia Campus Career Development Centre, for National University of Singapore's (NUS) MBA Career Services Centre, and for the Lee Kwan Yew School of Public Policy. She coached executives-in-transition on the INSEAD Alumni Career Services Coach Panel. She's been a member of the Association of International Graduate Admissions Consultants (AIGAC) since 2012.
A senior-level executive and former management consultant with a background in financial services, Laura has worked in the US, Europe and Asia for blue-chip organizations including Citibank, Booz Allen, Deloitte, the Russian Ministry of Finance, USAID, Fidelity Investments and Standard Chartered Bank. She has also managed several successful entrepreneurial ventures. In these roles, she has hired, trained, managed and mentored scores of high-potential pre- and post-MBA managers. With a personal background in a family business environment, she has extensive insight into the special challenges related to career planning and succession in family businesses. She also has professional writing and editorial experience.
Laura's familiarity with the global arena gives her a deep understanding of the issues facing international MBA applicants from many different countries and cultures. She has lived and worked in cities including Barcelona, Singapore, Bangkok, Paris, London, Brussels, Warsaw, Moscow, Vladivostok, Chicago, Boston, Atlanta, Miami, Houston and New York. She has travelled extensively throughout Asia, India, Europe, Russia and North America. She has lived and studied on the campuses of Harvard, the University of Chicago and Cornell. She has also taught GMAT Prep courses in Singapore.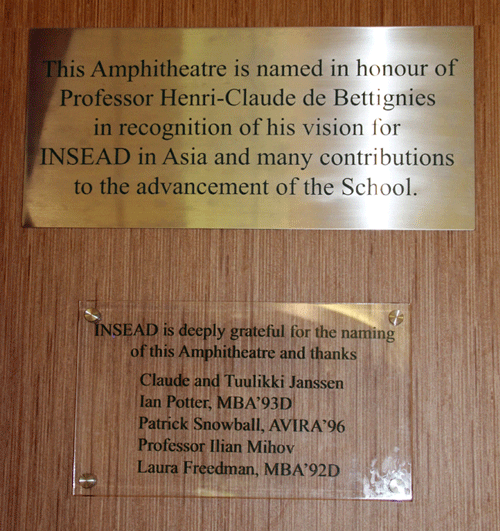 Laura has held a variety of leadership roles in several alumni communities. She has long been a leader in the INSEAD alumni community, having served as Founding Secretary of the INSEAD Alumni Association of the Russian Federation, President of US INSEAD Alumni Association of New England, representative to the New England MBA Alumni League, and member of the US INSEAD Alumni Association National Board. Additionally, she served as Vice President of the Cornell Club of Singapore, Alumni Class Co-Chair for Eaglebrook School and as Alumni Fund representative in France for Phillips Academy Andover. She has also helped organize fundraising campaigns for Eaglebrook School, Andover, University of Chicago Booth, Cornell and INSEAD.
Laura served on the Board of Directors of the INSEAD Club of Singapore from 2009-2015 as Hon. Treasurer, Executive Director and INSEAD Singapore Alumni Career Development Representative. She was also a member of the Cornell Alumni Admissions Ambassador Network in Singapore, where she interviewed undergraduate applicants to Cornell. She served on the Board of the INSEAD Alumni Association of Spain from 2016-2020.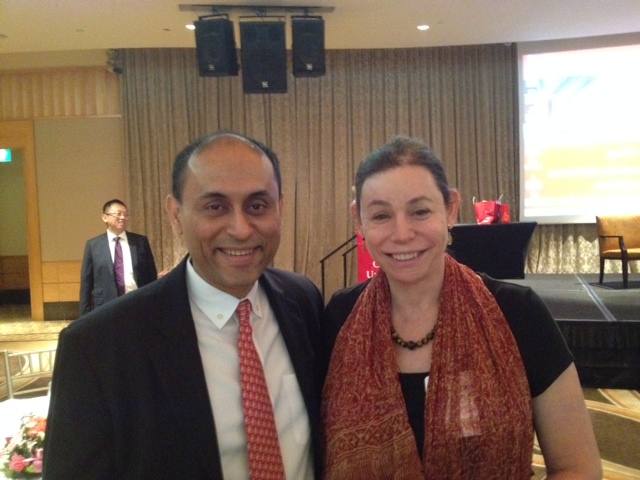 In addition to her INSEAD MBA, Laura holds a BA in Classics from Cornell University, a Master's in Economics from the Université de Paris - Dauphine, and is TEFL-certified through UEC/SUNY Buffalo in Bangkok. She has also completed coursework at several of the world's leading universities, including Harvard, Wharton-Securities Industry Institute, University of Chicago, NYU Stern School, Institut d'Etudes Politiques (Sciences Po) and Suffolk University Law School. She also holds an ICF-ACTP Certified Professional Coach designation from Corporate Coach Academy in Kuala Lumpur, Southeast Asia's leading coach training school.
A native English speaker, she also speaks French, Spanish and Russian, understands Polish and is eternally learning Mandarin. She scored a 750 (99th percentile) on her GMAT.